Lillee Jean
Lillee Jean Clueless Cher's Locker Collection Review 2021
NEW LIMITED EDITION CLUELESS COLLECTION IS TOTALLY BUGGIN'
Hey Jeaniez, and welcome back!!! Today, May 11th, 2021 welcomes the 90's hit movie 'Clueless's 25th anniversary.
1. Cher's Locker Set Box ($108)
Let's do a makeover! Open Cher's locker to find the Total Bettys Lip Oil Set, the 411 Eyeshadow Palette, the Totally Clueless Blush Palette, and a collectible Clueless pink fluffy pen (Just like Cher's!), all packed in the Limited Edition Clueless Collector's Box.
Above is a full scope of the $125.00 "Cher's Locker" collector's edition set! You receive one shadow palette, a blush palette, the lip-oil set, a fuzzy pen (because totally), and collector stickers. The box itself is beautiful to display, quite nostalgic, and is WELL MADE, not flimsy.
2. The 411 Eyeshadow Palette ($32)
Do you prefer fashion victim or ensemble-y challenged? Get the 411 with this eyeshadow palette that will compliment any outfit and make you the life of the party...even if it's in the Valley. Prepare to fall butt crazy in love with these 16 ultra-buttery shades: Highly Selective, Botticelli, Classic, Full-On Monet, The Valley, Homies, Phat, Totally Paused, Fashion Victim, Pretty Groovy, Doll Face, Whatever!
The above shadow palette itself is enough to make me girl scream!! Fuzzy, check. COLORS that actually you can wear and are different, check, and lastly an overall nice feel for an amazing high-end price? CHECK! The mattes apply as they look, soft, smooth, but effortless, and the shimmers are NEXT LEVEL. They're like molten pored chromatic shadows, similar to Tarte's Chrome Pots!
See below for a look I did with this palette. I used all shades except Pretty Groovy and Doll Face.
3. Total Bettys Lip Oil Set ($24)
Anything you can do to draw attention to your mouth is good. So pucker up and get hydrated, glossy lips with this Tinted Lip Oil Set. Includes three moisturizing tinted lip oils in red, nude and mauve that will ensure your status as a total Betty.
Total Bettys Lip Oil Set | Lillee Jean
Ready to be a TOTAL Betty? Or Baldwin ;)? This lip oil set is actually very simple and ON POINT. Marketed right. The classic yellow plaid, three CLASSIC notable shades in Ty, Cher, and Dionne, and JUMBO in size all hit the mark.
I love the applicator tip, it has a bit of a dip, thus you won't use more product than needed, AND it keeps the oil in place! The lip oil formulation itself is not "dripping off", it feels SMOOTH, like a gloss actually, with a sheer tint. No scent, no fuss. See below for Ty and Cher mixed (for those with braces, it did not transfer to my teeth):
4. Totally Clueless Blush Palette ($26)
Get ready to bug out over the Totally Clueless blush palette. These 4 silky-smooth, glowy shades are perfect for all skin tones to keep you from looking like a full-on Monet...even if you are a virgin who can't drive.
Lillee Jean Clueless Cher's Locker Collection Review 2021
Lillee Jean Clueless Cher's Locker Collection Review 2021
Totally Clueless Blush Palette | Lillee Jean
This set was ADORABLE! Don't let it fool you however, the pigment is off the wall, and in fact, I needed to sheer off the two blush shades a bit before applying! It's insanely pigmented, so beautiful even for my fair skin, AND workable. Not patchy, does not cling to dry patches, AND feels comfortable! The shimmers also worked lovely as a "blush glow", with a radiance left behind.
OVERALL
Overall for any 90s-2000s baby, this is nostalgia wrapped into one little locker. The fuzzy palette, the fuzzy pen, I'm in heaven.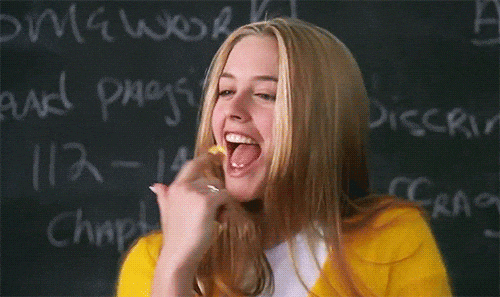 ©Lillee Jean. ALL RIGHTS RESERVED.
sponsored.