Lillee Jean
OSEA Undaria Algae Body Butter Whipped Shea Butter REVIEW 2022 | Lillee Jean Beauty
OSEA Undaria Algae Body Butter Whipped Shea Butter REVIEW 2022 | Lillee Jean Beauty
It's here! The new OSEA Undaria Algae Body Butter Whipped Shea Butter Cream! My skin has been feeling a tad dry these past brisk New York months, so I was delighted to see this new body butter launch featuring seaweed, as well as shea butter and ceramides! See below for my full initial thoughts, and first impressions.
The Details: Ingredients + Overview
OSEA Undaria Algae Body Butter Whipped Shea Butter REVIEW 2022 | Lillee Jean Beauty
According to Osea:
"Nutrient-rich Undaria seaweed, whipped shea butter and ceramides melt into the skin with this ultra-hydrating formula clinically proven to hydrate for 72 hours." - Osea.com
With water, and, shea butter as the first two ingredients, in addition to a well-sized, and heavy jar, the first impression was quite good. I love when my skincare products, especially for the body, have a "weight", they feel more "premium".
Ingredients: Water / Aqua / Eau, Butyrospermum Parkii (Shea) Butter, Coco-Caprylate/Caprate, Glycerin, Caprylic/Capric Triglyceride, Glyceryl Stearate SE, Cetearyl Alcohol, Bentonite, Saccharide Isomerate, Citrus Paradisi (Grapefruit) Peel Oil, Avena Sativa (Oat) Kernel Extract, Dipalmitoyl Hydroxyproline, Myristyl Myristate, Undaria Pinnatifida Extract, Sodium Hyaluronate, Caffeine, Aloe Barbadensis Leaf Juice, Sodium Stearoyl Glutamate, Xanthan Gum, Cannabis Sativa Seed Oil, Vitis Vinifera (Grape) Seed Oil, Limnanthes Alba (Meadowfoam) Seed Oil, Oryza Sativa (Rice) Bran Extract, Rosmarinus Officinalis (Rosemary) Leaf Extract, Helianthus Annuus (Sunflower) Extract, Tocopherol, Citrus Latifolia Peel Oil, Cupressus Sempervirens Leaf/Stem Oil, Behenyl Alcohol, Pentaerythrityl Distearate, Sodium Citrate, Citric Acid, Potassium Sorbate, Sodium Benzoate, Lonicera Japonica (Honeysuckle) Flower Extract, Lonicera Caprifolium (Honeysuckle) Flower Extract, Fragrance / Parfum*
creamy texture, soothing scent
OSEA Undaria Algae Body Butter Whipped Shea Butter REVIEW 2022 | Lillee Jean Beauty
OSEA Undaria Algae Body Butter Whipped Shea Butter REVIEW 2022 | Lillee Jean Beauty
Upon opening this well-sized jar, retailing for $48.00, at 6.7 OZ, a delightful slightly fruity, yet buttery scent lifts. It's a signature scent of all OSEA products, however with the Undaria, I feel the scent smells a hint more buttercream-like! I dare say, I am obsessed to keep feeling the weightless, fast-absorbing texture of the cream, as it melts onto my skin immediately upon application! Several hours after using this product, my skin felt soft and well hydrated. My preference for moisturizers is that they shouldn't feel greasy or slick, so this one fits right in with my favorites (Josie Maran Argan Whipped is my favorite for the Winter).
Undaria for the win!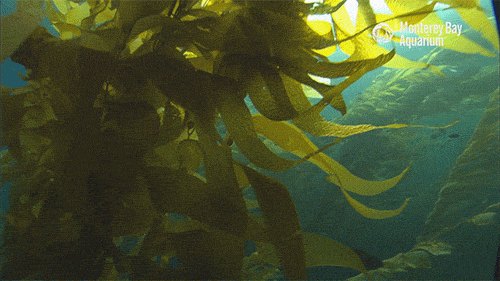 I love anytime a brand includes natural ingredients, as well as makes a huge effort for ethical workplace practices. The size, as well as the delicious feeling left on my skin, will certainly continue to be a factor in testing this body butter out. IN LOVE 10/10! Be sure to check out my previous post.
DISCLAIMER: THIS POST IS SPONSORED.
SOME LINKS MIGHT BE AFFILIATE. THIS MEANS I EARN A PERCENTAGE FROM YOUR CLICK, OR SALE. THESE OPINIONS AND RESULTS ARE SOLELY MY OWN AND ARE INFLUENCED BY IF THE PRODUCT REALLY WORKS.
Don't forget to stay connected
WEBSITES: https://www.lilleejean.com
https://www.lilleejeanbeauty.com
INSTAGRAM:
https://www.instagram.com/lilleejean
https://www.instagram.com/lilleejeanbeauty
PINTEREST: https://www.pinterest.com/LilleeJean/
FACEBOOK: https://www.facebook.com/REALlilleejean/
TUMBLR: https://lilleejean.tumblr.com/
DEVIANT ART: https://www.deviantart.com/lilleejean
PODCAST:
LJ ASMR: https://www.lilleejean.com/asmrpodcast
LJ TALKS: https://www.lilleejean.com/podcast
The Lillee Jean Show: https://www.lilleejean.com/lillees-corner-podcast
EMAIL:
BUSINESS: hello@lilleejean.com
GENERAL: info@lilleejeanbeauty.com
-
©2022 Lillee Jean. ALL RIGHTS RESERVED.
Copyright protection is automatically granted as soon as the original content is created. I explicitly declare my rights, and deter others from using my content in works of stealing, editing, chopping, and/or repurposing. No fair use is given presumptuously. This short motion picture is protected by the copyright laws of the United States of America, and other countries. Any unauthorized duplication, copying, or use of all or part of this motion picture may result in civil liability, and/or criminal prosecution in accordance with applicable laws.